Pergolas are the perfect way to spice up your landscape.  They look awesome, can create a beautiful outdoor room and in this case, solve a backyard dilemma.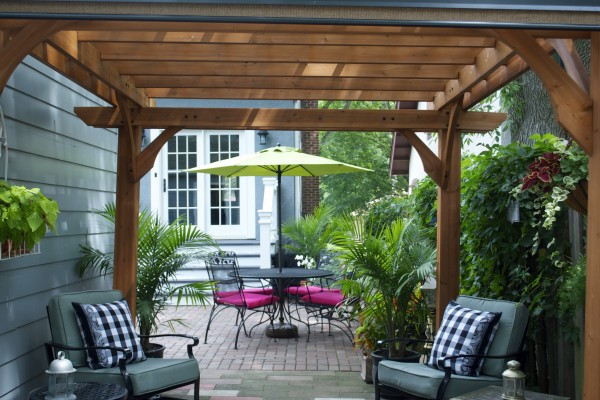 Originally the area next to the garage was used as a walk-through to the alley.  With a small urban backyard, this was truly wasted space that needed to be reclaimed.  But how?  Most of the ideas to repurpose this area seemed a little  awkward.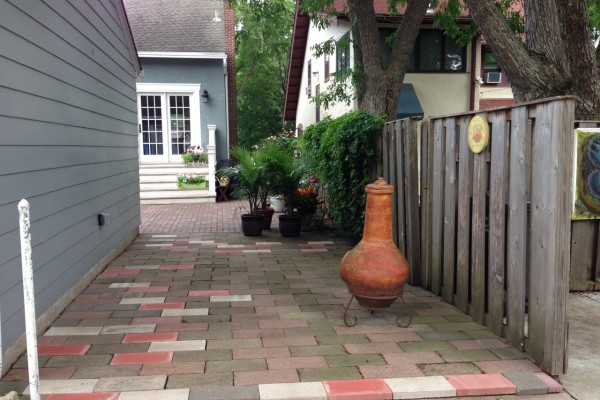 The solution?  A pergola kit!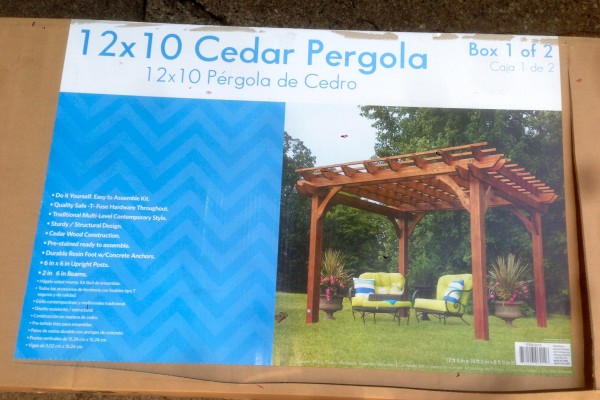 This twelve-by-ten foot cedar kit from Sam's Club fit the space perfectly.  Of course we could've had one custom made, or found a different size online, but this was a slam dunk.  It was delivered in just a few days and two guys had it assembled in about two hours.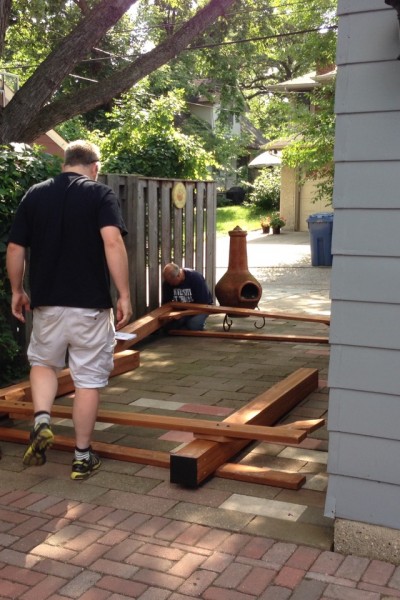 The structure came prefinshed so once the assembly was complete, the pergola was ready to use.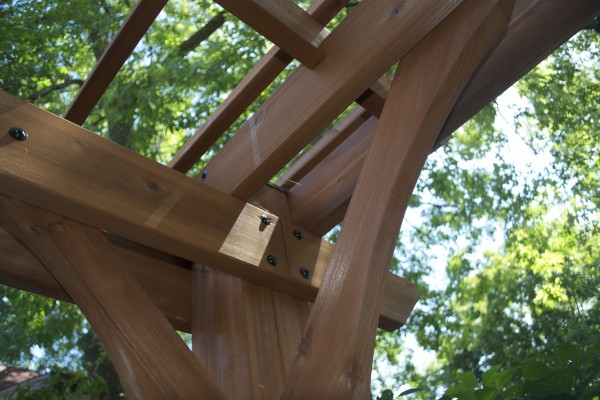 The simple structure creates an outdoor room that looks beautiful and makes the most of this previously unused space.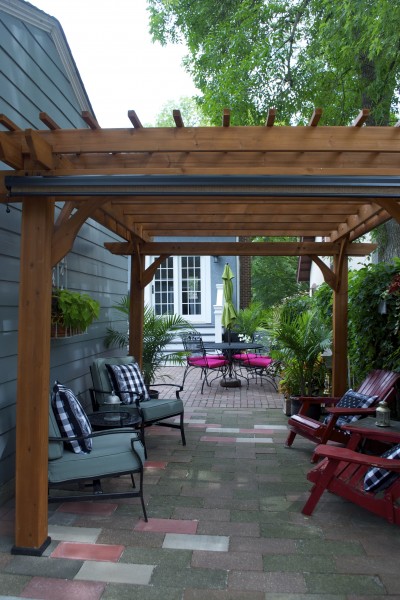 The new pergola also creates a great transition between the dining table and the sitting area.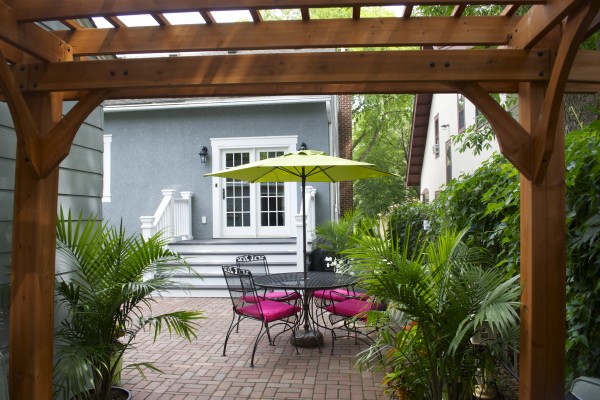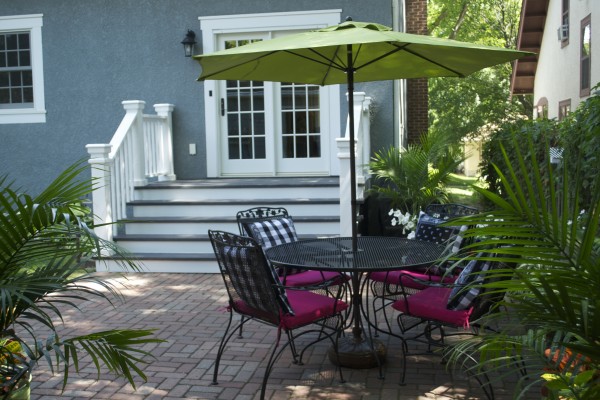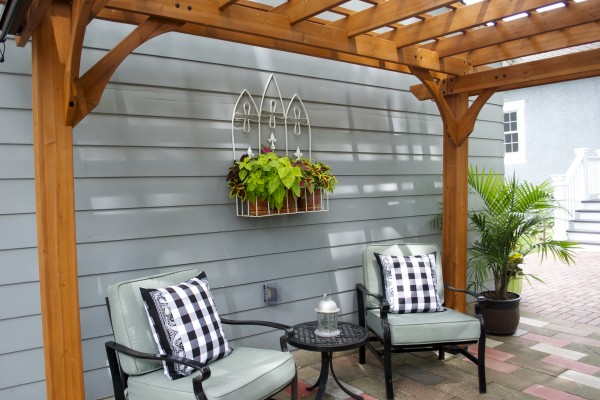 This pull down screen is a sweet extra feature that adds privacy–blocking out the alley.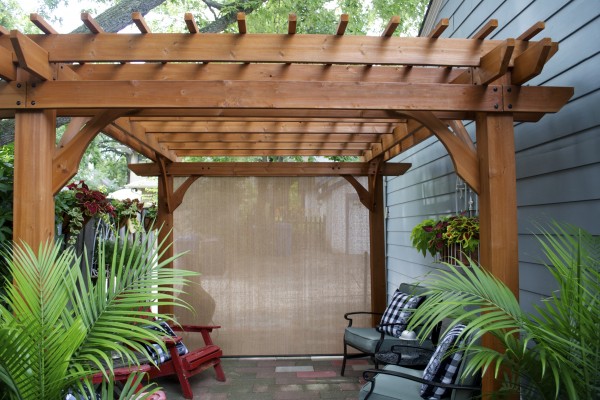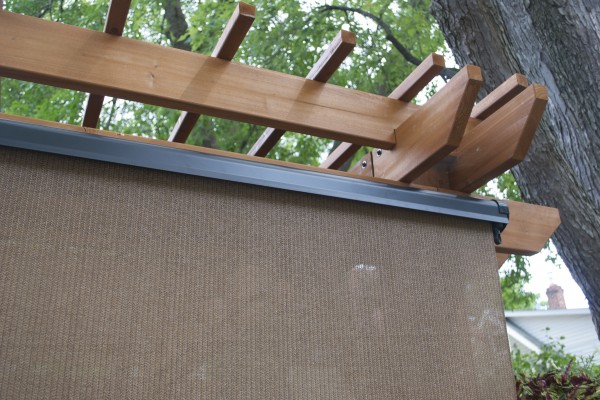 The pergola adds a whole new dimension to this urban backyard.  It made use of a once awkward space, creating an outdoor room.  Best of all, it lets the sunshine in!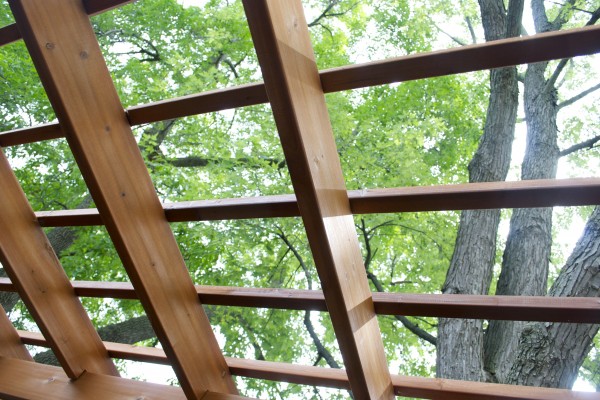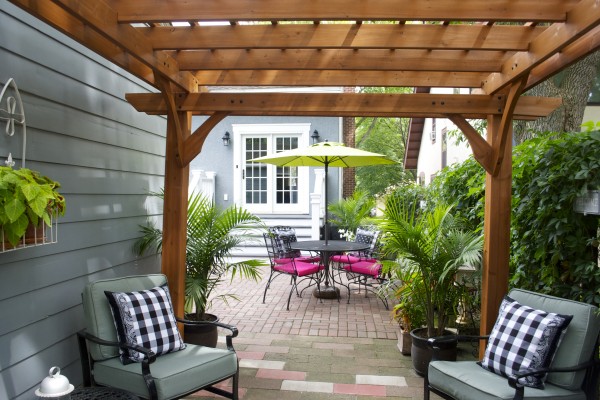 Share This: